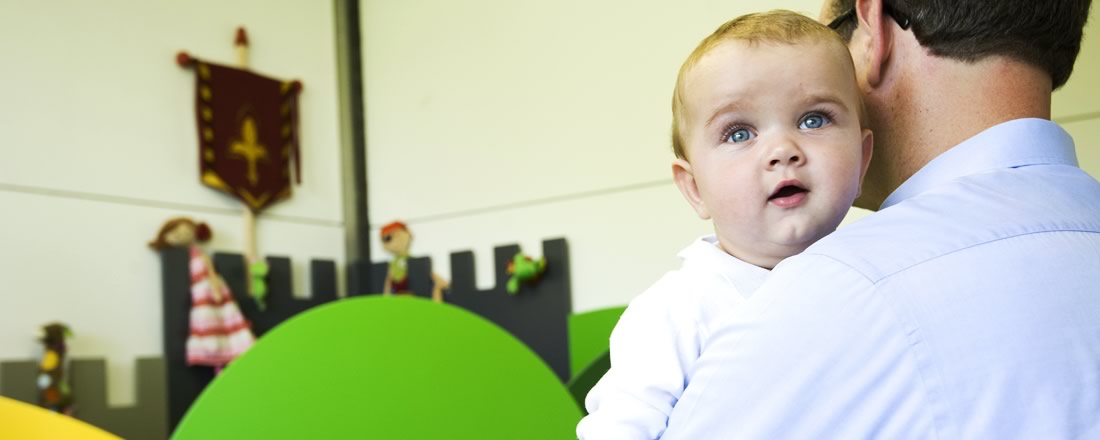 Welcome to the Family-Friendly University!
One of the key priorities of the University of Bayreuth is to consolidate a university culture that is especially open to the needs of families. This is based on our conviction that family is of central significance to nurturing a community characterised by social responsibility.
That's why we are absolutely committed to ensuring that family is compatible with study or work. In 2006, the University of Bayreuth was recognized for its commitment in this regard by being awarded the berufundfamilie GmbH (work and family) basic certificate after auditing as a Family-Friendly University, which was confirmed by re-auditing in 2010 and 2013.
In September 2016, the University of Bayreuth joined the Best-Practice-Club dedicated to Family at Higher Education Institutions and signed the corresponding Charter. In March 2018 the University of Bayreuth became a founding member "Familie in der Hochschule e.V." and the Consultant for Family-Friendly University of the University of Bayreuth was elected to its board.
The concept of "family" is understood in broad terms by the University of Bayreuth as a social network, i.e. as a permanent association of partnerships, parents with children or dependants who take on mutual responsibility for each other. This understanding of family includes a diversity of familial constellations, and recognizes it as a resource for innovation.
Compatibility of Work and Family
The proportion of women in especially the subject areas of mathematics, computer science, the natural sciences and technology (MINT) is set to increase over the next few years. In achieving this, the compatibility of work and family becomes an important consideration. The University of Bayreuth is aiding this with its own childcare facility. Under the trusteeship of Diakonie Bayreuth, the on-campus nursery accommodates 24 children up to 3 years of age. The newest of the three facilities: Nursery Uni/Birken.